CHOOSE A HEALTHIER LIFESTYLE …. AS IT IS YOUR'S
Our Lifestyles are increasingly becoming chaotic. Most fitness programs require your commitment to a rigid schedule and do not offer flexibility. So, we keep on postponing and damage our health with a busy and chaotic lifestyle.
REALISE BEFORE IT IS TOO LATE…
There's never a LATER, as far as healthy lifestyle is concerned. The Time is NOW to celebrate fitness as a lifestyle!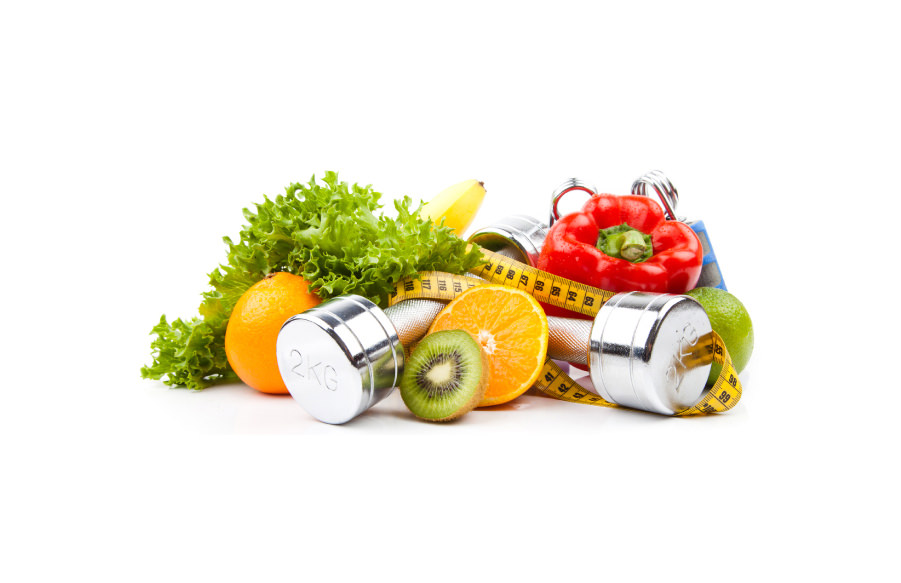 VISION
We inspire our community to achieve greater connectedness to their body and soul through the practice of Yoga. Our goal is to help them achieve overall fitness and wellness through Yoga, Pilates, and Meditation.
MISSION
1. The mission of Artistic yoga and Pilates is to create a positive change in each individual through the unique combination of Yoga, Pilates, and Meditation. These classes are designed for a person of any age with any level of strength and flexibility. It is a technique that works specifically well for people who have little or no knowledge of yoga or Pilates.
2. We also create a favorable environment where students support each other, share their interests and guidelines for a healthy lifestyle while practicing yoga.
3. Yoga is medicine. So our regimen supports and aides the healing of certain medical conditions too.
4. We aim to build a strong Yoga community in Kuwait of members who not only share their belief in Yoga as a wholesome fitness regime but who support each other in overcoming the specific challenges of today's lifestyle, adopt health and wellness in every aspect of their life and share matters of common interest too.
Artistic Yoga & Pilates: Concept
Being healthy is now an option for everyone.It doesn't matter whether you are a busy professional, a stay at home or an entrepreneur, good health and fitness are an option Artistic Yoga & Pilates wants to make available to everyone.It doesn't matter if you are a beginner at Yoga & Pilates, or have been practicing for years. Level of strength, flexibility, and age are not limiting factors either. We have a workout that works for everyone. A practice that depends highly on our expertise and your willingness to progress towards a healthy mind and body.The focus of our workouts is breathing techniques, finding one's balance and increasing flexibility. The aim is to create a positive change in each of our participants, be it in the form of a streamlined physique, a calmer mind or a stronger body.Yoga is used to develop a stronger more stable spine, helping you support your body better, it improves circulation, tones muscles and strengthens your bones. In a sedimentary lifestyle such as ours, it defines correct postures, so as to prevent the various aches and pains we encounter in everyday life.Pilates lays strong emphasis on 'the Girdle of Strength', which as explained by Joseph Pilates are powerhouse muscles where your abdomen, lower back, pelvic floor and buttocks meet. These set of muscles not only support your spine but also hold the upper and lower torso together.Meditation has a strong bend towards mental well being. It helps create a more stable, calmer state of mind in a world where we are constantly bogged down my pressures and worries of all kinds.The combination of these sciences creates a workout that helps you reap the benefits of yoga all the while strengthening your core and cultivating a calmer state of mind.Join us to look younger and healthier, and not just leaner.
As vouched by most of our members, If our instructors form the backbone of AYP, Suganda Menon is the heart and soul of ArtisticYoga & Pilates.The entrepreneurial mind behind the company, Suganda drifted into the world of Yoga by chance.She was born and raised in Kuwait. Leading a successful, yet stressful corporate life in the travel and airline industry, Suganda was working for British Airways when she started practicing Yoga for better health and wellness. Experimenting with yoga and training under Subish with the usual apprehension of beginners, she soon discovered lasting benefits in Yoga and became a complete believer in the power and influence of Yoga as a way of living.From a single batch of a handful of members in the first venue, Suganda has been the driving force for the tremendous growth of AYP. We have experienced 7 eventful years of highs and lows, opened 4 centers, branched into different, relevant fitness programs and reached out to 5000 members who have benefited from our programs.While Yoga blended with Pilates and core strengthening exercises has remained our main USP offering, AYP is now proud to offer various specific and relevant fitness programs of Hatha Yoga, Kickboxing, Dance n Aerobics and also customized martial arts, yoga and dance classes for kids too.Through it all, one thing was constant. The professional approach of our founder, her genuine willingness to lend an ear to the health issues of our clients and her resilience to withstand the huge changes that the expat community in Kuwait and their fitness needs have undergone in the last 7 years.But more than anything, as Suganda often puts it across simply, "We are a community! "
It's her belief and effort to build a huge like-minded and mutually supportive community of people who are ready to make physical and mental wellness their lifestyle and not just treat AYP classes as a short-term or weight loss workout class!Suganda, you remain our inspiration today and always!
One hour Yoga a day can keep the extra inches, weight and health problems away! Reverse your age-Remove toxins-Get a regular supply of happy hormones. Powerful postures-Breathing practices-Cleansing techniques. Read some of the testimonials to get inspired.
I feel Proud of AYP Family. They provided an opportunity to practice and perform. I loved the time when I was part of #Loveyourself campaign. Great trainers, great place.
"I am a very busy professional and before I attended classes in Artistic Yoga, I always felt tired and unhappy. It seemed like something was always missing, but I didn't know what,"
"One day one of my friend's told me that Yoga postures and relaxation will do a world of good and I decided to give it a try" I was looking for yoga classes near Salmiya Garden. I started looking and got hold of Ms. Suganda's number, She was very professional and welcomed me to the class which gave me confidence to attend.
"I arrived at the class on 2nd February 2017 and positioned my mat in a way that I would be able to have a good view of what was going on and made myself comfortable. The atmosphere in the room was very calm and peaceful and I instantaneously felt at ease.
With time  Iphysically felt comfortable and stronger and relaxed too. Mentally I felt an inner calm and a connection with the universe. Through various practices of Yoga and diet changes, breathing and postures as well as the application of basic moral and ethical principles, I gained a greater understanding and acceptance of my life and the world around me,"
"Today, I am a happier person. Life still continues to throw its challenges at me – there are ups and downs, but Artistic Yoga has certainly given me the tools to deal effectively with life. When I joined the class I was 70kg and by now I am 65kg which gives me more confidence to attend classes regularly.
It's not only about reducing weight… I believe it's more than reducing weight and gaining more confidence in ourselves.
That is why I can say that Artistic Yoga is "more than just a WORK place"
"I want to share my beautiful experience with Artistic Yoga & Pilates and my success story which helped me lose weight and improve my physical strength.
I have managed to lose 15 kg over a period of time and it has been a good feeling to look in better shape than ever before.
Before I joined AYP, my weight was 89 kg and I felt out of place looking over weight and not active. On looking for options to lose weight build strength, I found my right place at AYP.
First few classes it was really hard and difficult and was on verge of giving up. It is when there was support and motivation that I received from couple of new friends at AYP that encouraged me to continue it.
I started to lose weight and feeling good  It wasn't just the weight loss in kilos, but also how flexible and active I became from practicing Yoga and Pilates.
I feel proud to be a part of AYP family as I have been given the opportunity to perform on stage on various occasions. It was also a good feeling to be a part of #LoveYourself campaign.
Last but not the least it was a golden opportunity to have attend the class with celebrity trainer Mr. Mahesh.
I want to thank Artistic Yoga and Pilates team – Suganda Menon, Subish Kannoli, Santhosh, Sherihan and many friends which I have made who have always been good motivators in this journey in guiding me and being a solid support throughout.It has been a great experience.
"I have trained with AYP since September 2014. AYP Trainers quickly identified my strengths and my weak points. Their trainers have designed a training program that has made it possible to achieve my goals and consistently pushes me to prove to myself that I can exceed my expectations."
I feel Proud of AYP Family. They provided an opportunity to practice and perform. I loved the time when I was part of #Loveyourself campaign. Great trainers, great place.
Shivagurunathan Balasubramaniam
I would like to share my experiences of my journey with ArtisticYoga & Pilates.
When I joined AYP, I was a shy, timid man who was looking for a means to get fit.  But within the span of 3 months, I had lost 8 kilos. I also felt more confident, energized and my mind was always alert and sharp. I felt great.
I had cervical spondylitis which was so bad that I couldn't move my hands; my fingers were numb and it was a bit scary. Doctors told me there is no medicine to be prescribed for spondylitis except pain killers and physiotherapy. My friend suggested me to try yoga. I had no idea about Yoga as I
 had never tried it in my life. Finally, I contacted Artistic yoga & Pilates, Ms.Sugantha to clear my all doubts and AYP trainers made me get back my normal life.